Complete Custom Designs

TSI Engineering Resources & Expertise at your fingertips
FDA Foodgrade Materials

Prop65, REACH, FDA - Annual Certifications
Quality & Performance

Designs For Every Market
Customer Satisfaction

Our patented designed bladders are easy to fill, easy to clean and leak-proof
Complete Custom Designs
TSI Engineering Resources & Expertise at your fingertips
FDA Foodgrade Materials
Prop65, REACH, FDA - Annual Certifications
Quality & Performance
Designs For Every Market
Customer Satisfaction
Our patented designed bladders are easy to fill, easy to clean and leak-proof
"Gregory Packs partnered with TSI Hydration to co-develop a 3D water reservoir system. TSI Hydration implemented the design requirements specified by Gregory Packs in a timely manner, enabling us to bring highly successful hydration products to market on time."
Scott Albright, VP of Operations  | Gregory Packs
TSI is the OEM Brand behind the Brands
We work with our brand partners to tailor custom hydration solutions to meet their product requirements, budgets and launch dates. TSI Hydration products are manufactured with bladder film produced in the USA, naturally antimicrobial, BPA-free FDA food-grade materials, so there is no chemical taste and substantially lower bacterial growth than TPU films.
TSI does not compete with Your Brand in the marketplace.
Other hydration manufacturers use inferior quality materials, and some even compete directly with your brand in the marketplace.
Your customers will appreciate the quality and performance delivered by TSI Hydration.
Enquire how we can assist with designing & developing product lines of your own in-house branded hydration bladder systems, and discover why TSI Hydration is the best partner for your brand.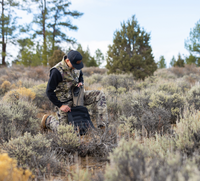 INSOTEK Insulating Technology
A perfect fit for tactical applications!
"Ogio Powersports has trusted TSI to manufacture bladders for our hydration bag collection for the past 4 years. The TSI team is sensitive to our needs and has helped guide us in providing our customer with a great product. We look forward to seeing new products from TSI that will enhance our customer's experience with our product."

Mark Talarico | OGIO
"TSI Manufacturing has been a great supply chain partner for Ergodyne for many years. Their expertise of hydration packs and bladders has been vital to the success of our own line of products. TSI continually comes to us with new product innovation and latest trends to help keep us on the leading edge. Not only is their knowledge and attention to detail of the changes in the product sector, standards, and regulations top notch, but their communication and willingness to share that knowledge is what has made them such a trusted partner."

Bret Snyder | Ergodyne
"We find that the team at TSI Manufacturing is consistently bringing us new innovative hydration concepts and are staying at the forefront of the hydration market.  Their ability to match reservoir size with the right set of components makes it easy for us to create the right hydration solution for our wide range of products."

Andrew Day - Sierra Designs
"TSI has been a great partner over the years we've worked together. They continue to offer fresh, innovative ideas allowing our own product line to stay on the cutting edge of the hydration market. Timely responses, quick turnaround and transparency have made them one of our most valued suppliers."

- Adam Brune, Alps Mountaineering